PRAGUE VIDEOGRAPHER, CZECH REPUBLIC
Experienced english speaking local video crew.
Professional experienced videographer. Full HD or 4K technology.
Living and shooting in Prague, Czech Republic. Available for whole central Europe.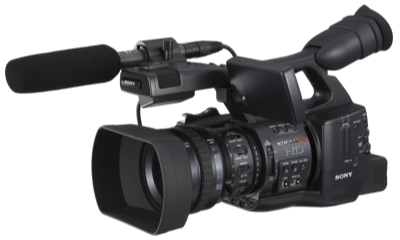 Equipped Videographer for hire price:
Videographer with XDCAM EX1
XDCAM EX-1 camera kit, incl. wide conversion lens. 4 x 32GB memory cards, Tripod Sachtler.
Videoproducer with XDCAM EX1
Tripod Sachtler, Basic light kit. Sennheiser Wireless Lavaliere microphone.
Videographer with DSLR Camera
Sony A7 or Canon DSLR camera kit, incl. wide and tele lens. 4 x 32GB memory cards, Tripod Sachtler.
Don't hesitate to ask for:

- Any video production services
- Video producer services
- More videographer's
- More video crews
- HD or 4K video crew
- Multicamera shooting
- Lighting set from 100W Dedolights to 5 kW Fresnel. Kinoflo, HMI, LED panels …
- Transportation vehicle 4+1 or Van 8+1
- Crew members resume
- Variety discounts :-)
- Any of your special requirement and combinations
- Fairfilm postproduction services
- Use this code: ffxdcamoffer for 3% discount.

Shooting day is any 10 hours base to base. Our base is in the centre of Prague.
Overtime is 50.- Euro per hour.
Price does not include 21% VAT. We usually charge zero of VAT outside of the Czech Republic.